www.nigelkeay.com dslk.nigelkeay.com contact
---
A Soldier's Tale
Canterbury Infantry Battalion 1914 - 1915 (Embarkation: 23 September 1914, Lyttelton, departure 15th October from Wellington, New Zealand. Arrived 3 December 1914, Suez, Egypt. Vessel: Tahiti or Athenic)
The following text is from EXTRACTS FROM SOLDIERS' LETTERS published in The Press, Volume LI, Issue 15323, 6 July 1915, Page 8
Sergeant-Bugler D. S. L. Keay, who was reported wounded and discharged from hospital on June 6th by the Defence Department, has written to his father, Mr J. Keay, of Timaru, stating that he was invalided from the front to Alexandria, and his letter, dated May 23rd, mentions nothing about a wound. He adds: "I lost my company the morning we landed, and did not see anything of them again for four days, during which time I was with a body of Australians in the trenches. If hell is any worse than what we experienced during that time, then I have no desire to go there because it was most unnerving work. You will know now all about the Timaru boys who fell, and it was an awful sight to see some of the best of our company getting picked off. We got no sleep at all in the trenches, owing to the fierceness of the battle, but I am thankful to say that I pulled through safely. Only about 80 of our company escaped the casualty list. I was brought away from the Dardanelles in the transport Dongola, and was placed in the base hospital at Alexandria. Since leaving the hospital, I have been attached to Captain Greene, and stationed at Mustapha Barracks, and my duties consist of visiting all the hospitals and making a record of the sick and wounded, and this entails a great deal of work. I am likely to be here for some time on this work."
The following photos were first put online on 25th April 2010 and are part of a collection that were taken or collected by
D. S. L. Keay. All rights reserved.
---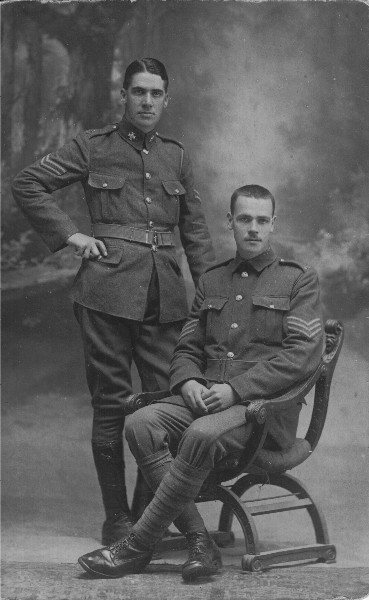 D. S. L. Keay standing on left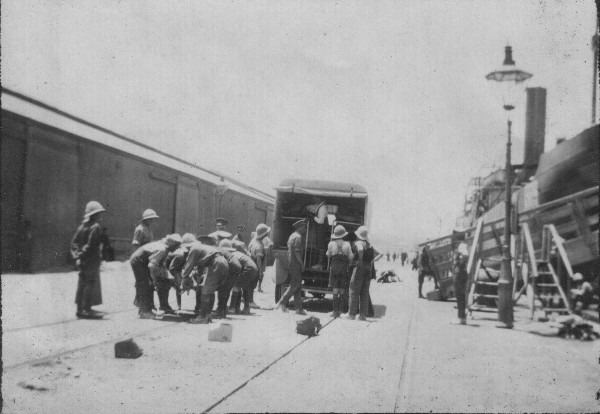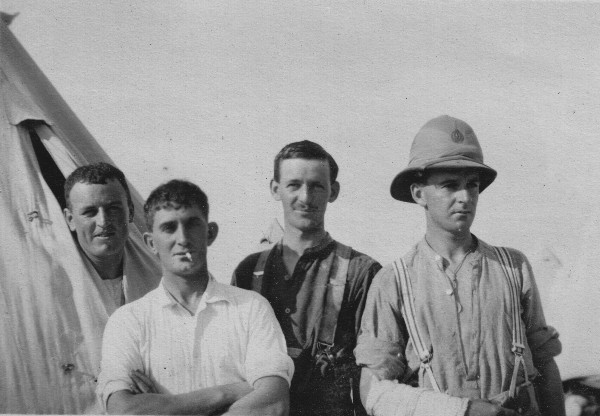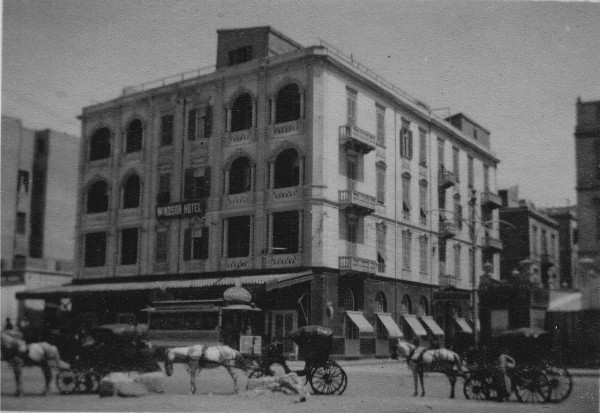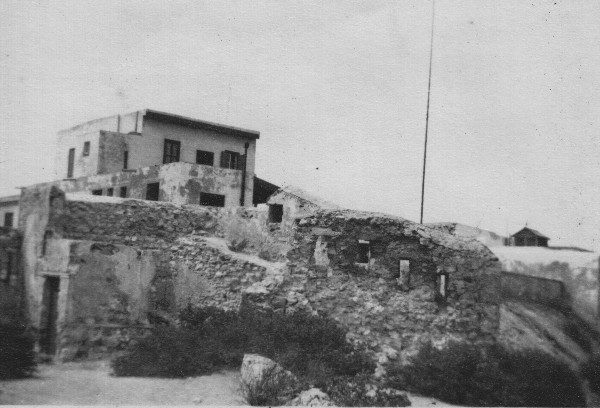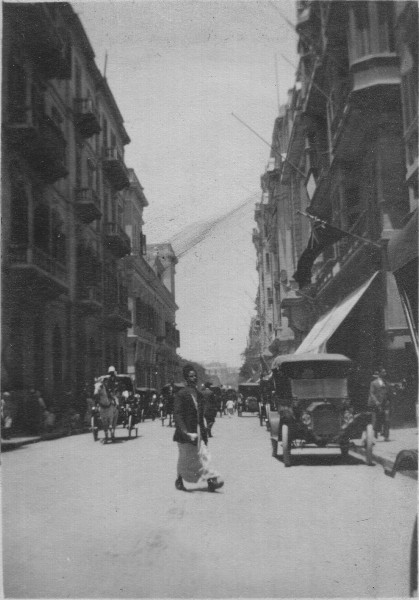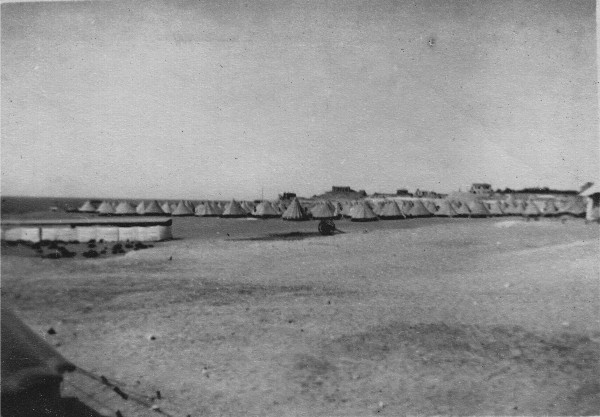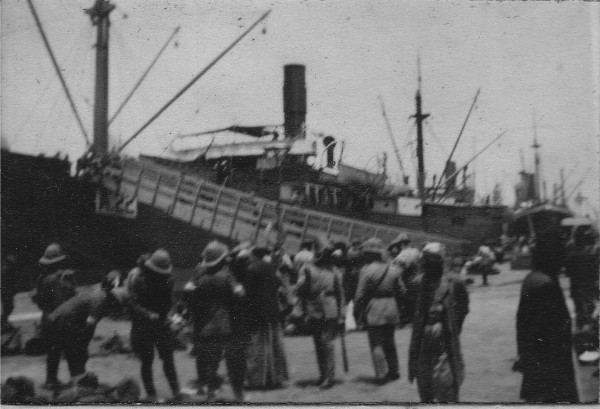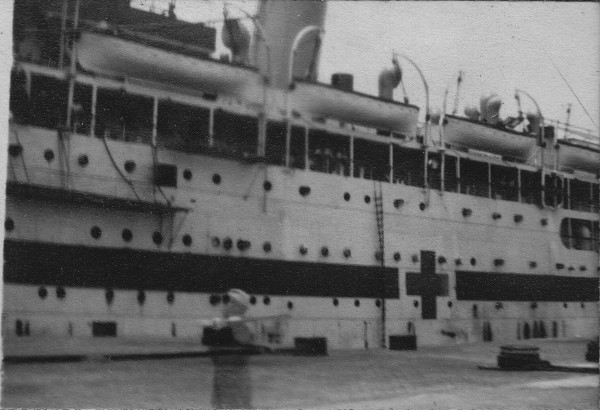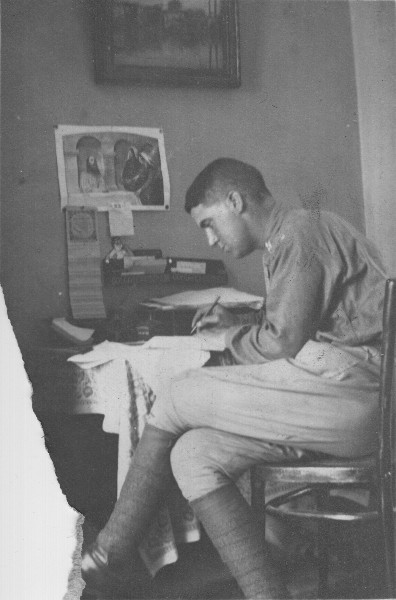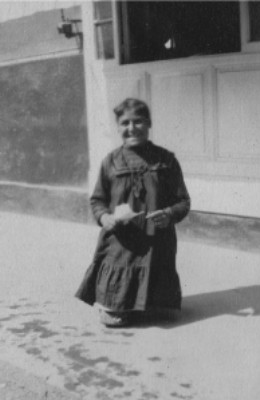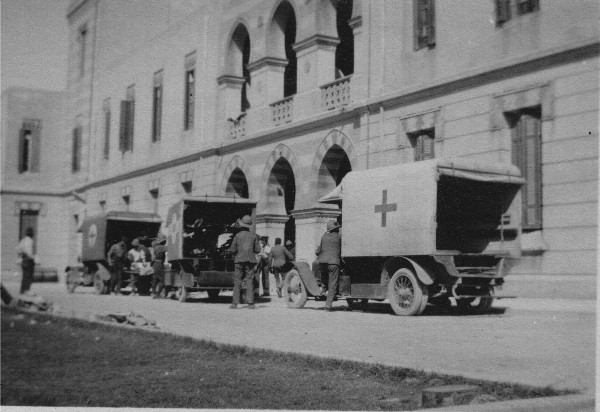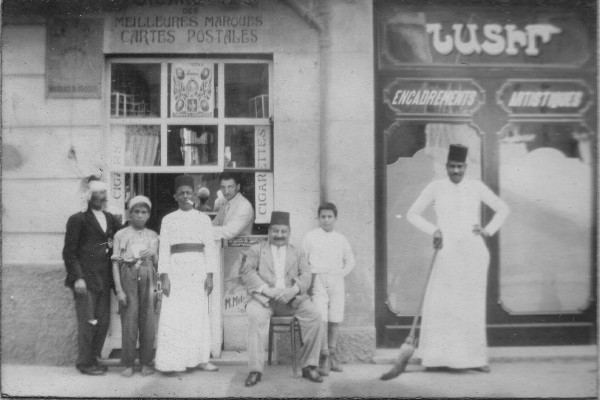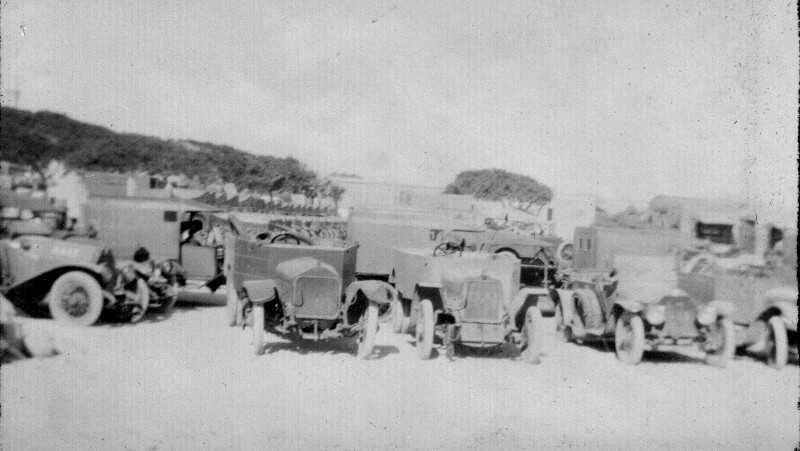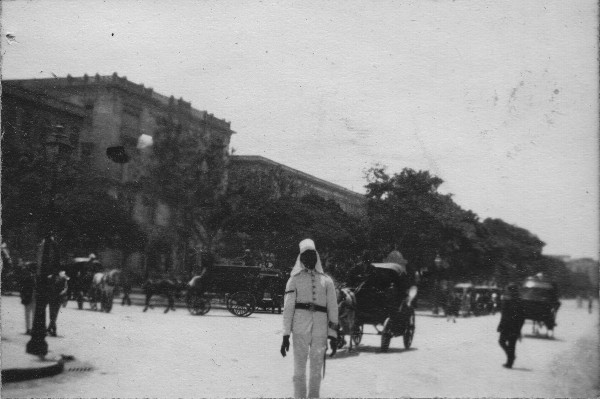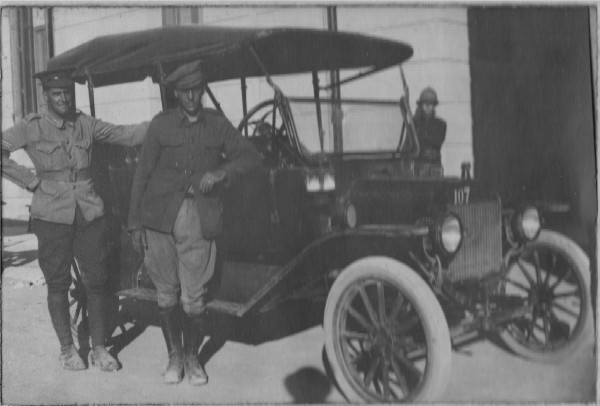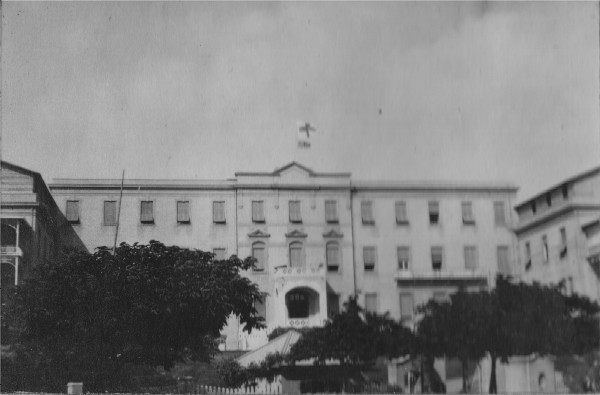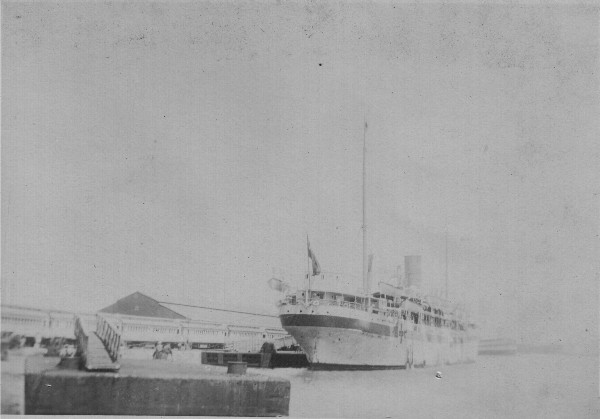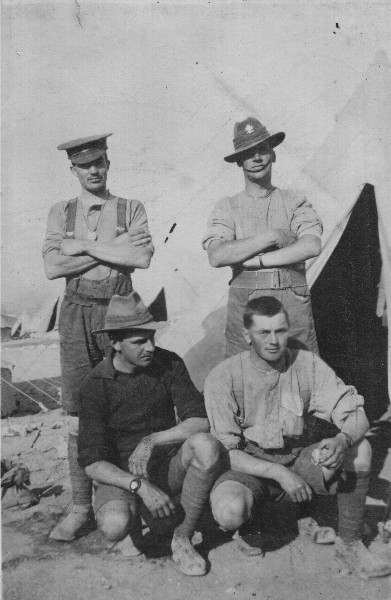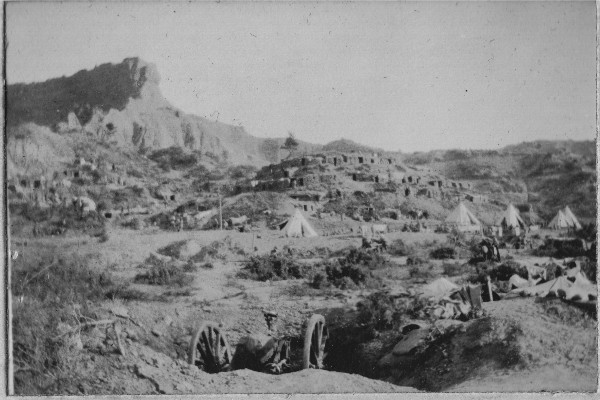 the "Sphinx" or "Sari Bair"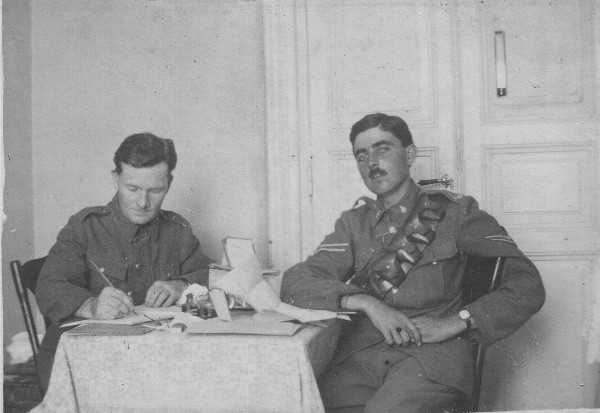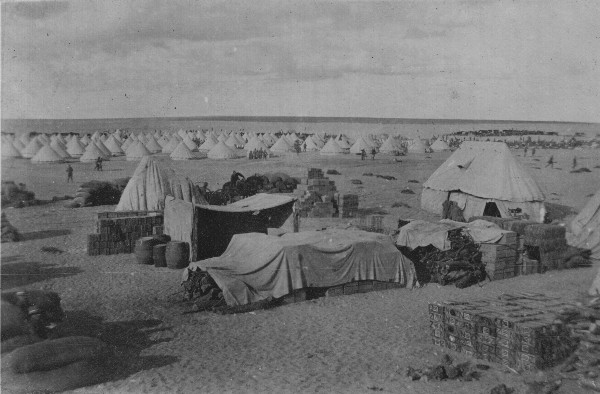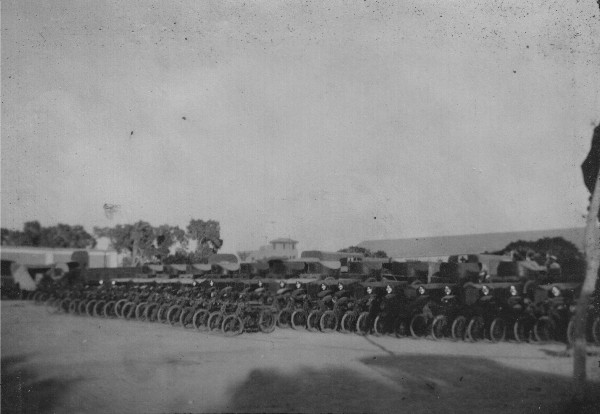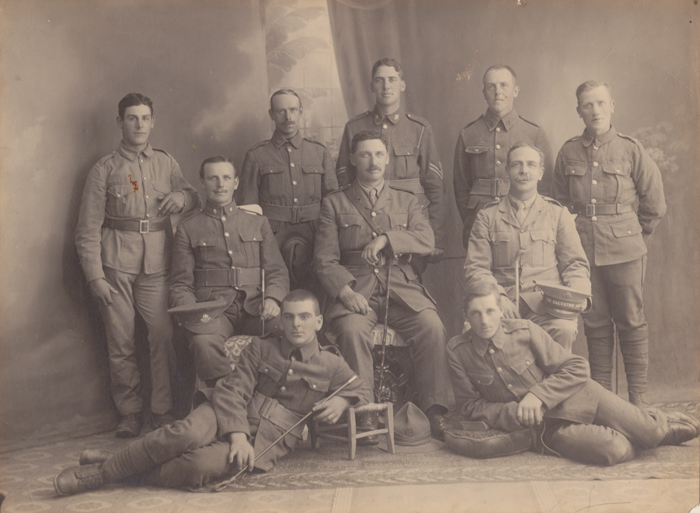 "Salvation Army Group" taken in Zeitoun Camp, Egypt 9th april 1915
more photos documents Canterbury Infantry Band Photos